Would you like to visit the Ducal Square of Vigevano or the Carthusian Monastery of Pavia?


info and booking:
Claudia Bellone mob. +39-393-7037519 phone +39-0381-79955
e-mail: cla.bello@libero.it

AUTHORIZED TOURIST GUIDE
n° Rep. regional list 76/93 - languages: Italian and English

I introduce myself; I live in Vigevano, where I was born; I got a degree in Foreign Languages and Literatures at the University of Pavia and I'm a qualified tour guide for the province of Pavia. I've been working as tour guide for a long time.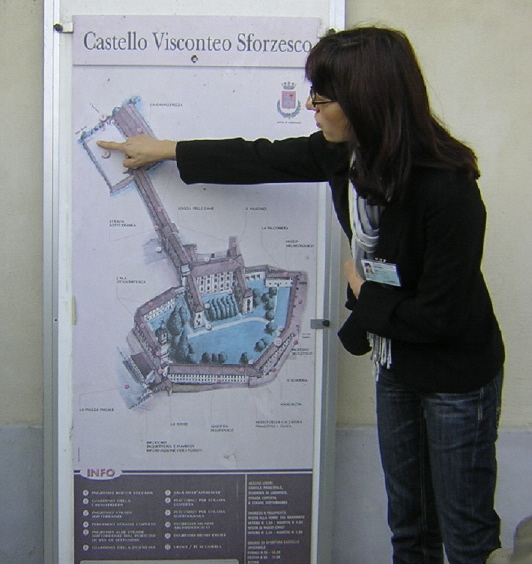 THE PROVINCE OF PAVIA

The province of Pavia is morphologically divided into three different geographic regions: the "Pavese", to the north-east, which is characterized by a flat and regular landscape, dotted with a great number of farms; its main town is Pavia;
the "Lomellina", to the north-west, delimited by the rivers Sesia, Ticino and Po; it's a fertile land, rich of water; it's the kingdom of the rice; Lomellina's most important town is Vigevano;
the "Oltrepò", to the south, renowned for the esteemed wines and for the medieval castles. Its main town is Voghera.